Holyrood paper editor Mandy Rhodes ends contract after Respect MP fails to apologise for rape definition
guardian.co.uk, Wednesday 22 August 2012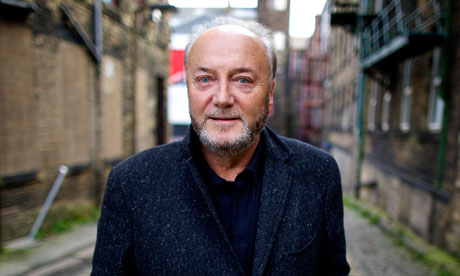 George Galloway
has been sacked as a columnist on the Scottish political magazine Holyrood after he refused to retract his widely condemned remarks about the
rape
charges facing Julian Assange.
Rhodes said she had not always agreed with Galloway's views in the past but had respected his integrity, his role as an "effective thorn in the side of the establishment", and his stance on Iraq.
"There is no excuse, ever, for sex without consent, and regardless of the details of the Assange case, Galloway's comments and inappropriate language about rape per se are alarming," Rhodes said in
a statement on the magazine's website
.